Mobile Home Products Contact Us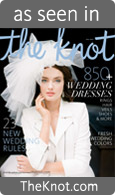 Princetta's Perfect Weddings
"Creating Beautiful and Memorable Ceremonies"
702-524-2085
I am honored to have the opportunity to bless and officiate your wonderful ceremony.
I plan to continue to use my spiritual practices of Reiki in all ceremonies to bless and heal each couple who decides
to walk down this path. For those who request energy clearing before the ceremony, services will be provided.
I look forward to experiencing your wonderful and loving event! Namaste!

In love and light,

Minister P.Jones
Experiencing the flowering of true love, and a spiritual connection with your life long partner is unfathomable!
The commitment to pledge your life, your soul and your very being to the one you love through marriage,
is truly a blessing!

Love bears all things, believes all things,
hopes all things and endures all things....
Love never fails!

Please complete the form below. Before purchasing a ceremony,
please call first so that we can secure your date. After confirming,
you can choose to pay for the full ceremony
fee or just the non-refundable balance to secure your date.
DO NOT CHOOSE THE DEPOSIT FEE AND THE CEREMONY FEE TOGETHER.
To view using your mobile device, click here